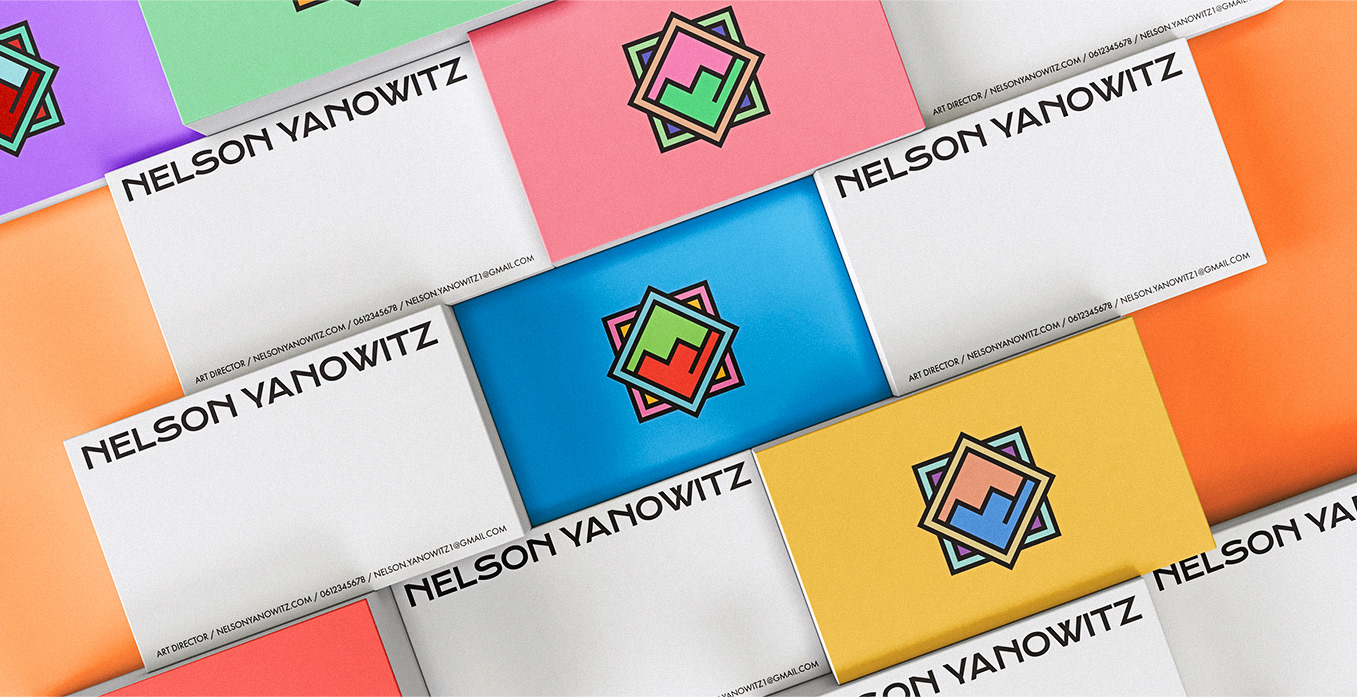 A personnal branding makeover was long overdue. My last logo was made in 2014 as part of a clothing brand student project. Since then,
my skills and influences have evolved, I needed a new monogram that looks unique and reflects my personnality.
I began my graphical research by playing around with the shapes and styles of my initials, N & Y. For a while, I would place the Y in front of the N so that it wouldn't be identified as part of New York City's iconography. This was the major point I needed to turn around, the N should come first and the Y second, no matter what. It was my task to avoid any possible identification to the Big Apple or its baseball team. A bunch of sketches after, I fell upon some promising drafts.Finally, I joined the two letters and drew them with only right angles, keeping the same length for every stem and stroke. I framed the letters with a square in order to add support to the drawing, and then rotated it, so it matches the tilt of the initials. I added some thickness to the lines, and filled the negative spaces with bright colors to get away from my usual Black and White style.